Welcome to our new and improved website! We have rebuilt it from the ground up to offer a refreshed and sleek new look, along with many accessibility improvements and enhanced search features.
Now you can search products by the relevent market as well as product category, enabling you quicker access to a range of subsea products suited to your application.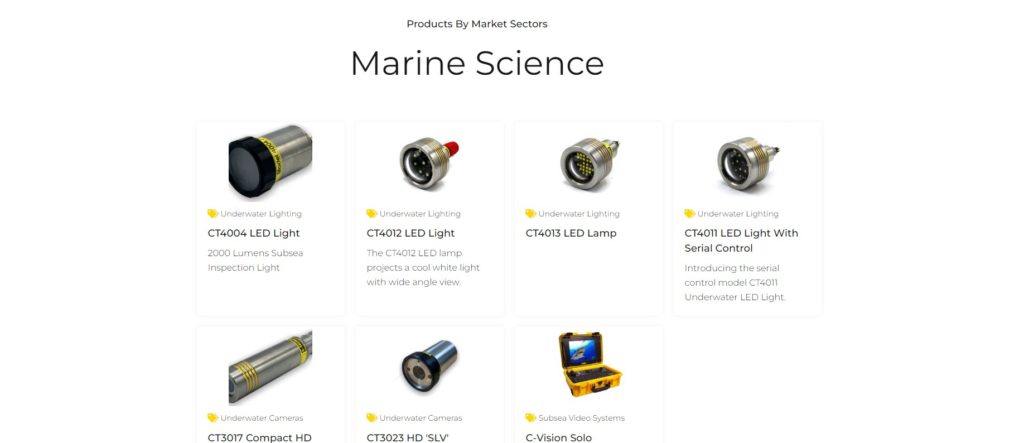 With our redesigned distributors section you can easily explore our network of partners to find a supplier of C-Tecnics' range of subsea cameras, lights, video and communications systems and diving products closest to you.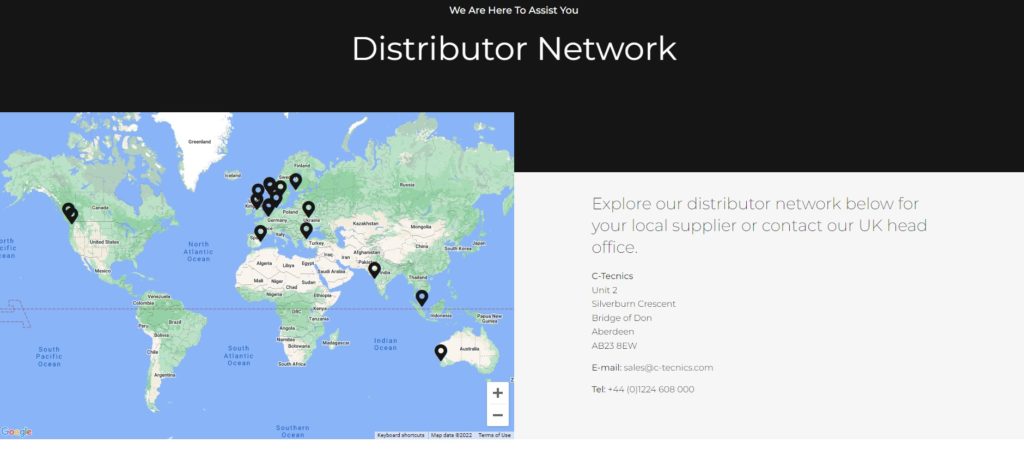 You can now easily sign up to our newsletter for updates on our latest and upcoming products.
Thanks for visiting, and we hope you enjoy our new website!